The Inspiration Behind the Brand
All design lovers out there, this blog is for you.
I live and design in London, I love fixing problems, I never stop dreaming and have a story to tell.
My name is Sorina.
Sometimes people think I'm strange but I would be offended if they thought otherwise. Aren't we all special ?!
I'm here to share a bit of my story.
I don't waste time so will try to keep to the point.
I would like to write articles that bring you a bit of knowledge and hopefully make you grow: financially and spirituality.
So if you don't find this of interest, do spend your time wisely and stop reading here.
Why Design Cabinet Handles?
Many people ask me: why do you design cabinet handles?
How did we came up with this idea.
No rush…. I'll soon tell you all about this handle business and about how funny life is.
I have a lot of ideas but most of the time I think about what can go wrong first and find ten more reasons why the initial idea won't work.
This time was different. I had answers. Good answers. Finally… after many years of searching something happened. It's like a small wheel, a lightbulb moment. You can feel it because you believe in it.
I never expected it to be so successful.
My advice to you: Treat each business idea like it's your baby:
1) What's the next step that I can do to bring it to life?
2) How can I take care of it in the future?
3) Do I have enough knowledge?
After reading, and working and learning and living it all comes to this:
Keep your spirit up
Keep your mind straight
Keep your body healthy
Keep your emotions balanced
At least this is what I understood.
I won't burden you with my backstory or talk about how wonderful it is to work and learn from others but what I will do is motivate you to fight for yourself to get things done today. To choose yourself before others.
How do you do it? I can only tell you form my personal experience. This is what I can share with you:
Step One: The Idea.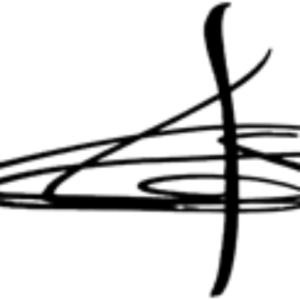 For me this happened in 2 stages.
An Everyday Problem 
During a 9 month's project planning  I was struggling to find the perfect door handles for a stunning bespoke unit. Gold leafs and all… Back then I was working for an interior design company that also had a manufacturing side of business. It wasn't easy.
Bespoke projects always take time, often a long time and sometimes a very long time. This isn't my nature: I like to get things done fast. So remember folks, if you hire a designer and want results the next day. This is simply not how it works.
I'm telling you after weeks of research, I never did find the perfect handles.
Not even close.
An Elegant Solution
Salone Del Mobile Milano 2016.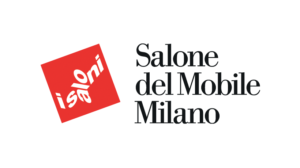 The greatest design exhibition in our industry.
If a designer can't find inspiration here, where can we find it?
I literally had my first furniture crush here. It had some features some metal some gold and brass. I was in love.
One year later I had another crush for something else…but… that's just me!
In the halls of Salone Del Mobile was where I first knew we were in business.
I remember seeing a tall plain cabinet, a wardrobe piece. Beautiful!
Price: €80,000

Reason for this price?

A feature handle

Almost like jewellery.
It was a small detail in a subtle art deco style. Finished in stainless steel with seamless fittings.
This is what added value to that product: A small elegant detail.
I had to have it. This time I could feel that this wasn't a crush no more…it was a long term relationship.
Step Two: The Business.
Fast forward a few months later and here we are: In the business of adding value to your furniture by designing elegant, subtle details.  I always was attracted to metal works. Sculpture, art, installations. Everything involving metal. Sometimes I imagine Dali's paintings in metal structures.
The idea was there all the time. Everything I studied, everything life offered till this moment, all of this connects are here. I could never feel something more powerful than the vision that I have now. This is the road I must take and I am here to make a difference. I am here to add value to the products I fall in love with every day.
Born from passion, design, and art, the idea is a commercial way to bring an artistic and luxury feel, to add value to the final product.The goal is to help the market do more for less and sell more for more.
Its a time where we can prove that we are more then just industrial machines. We have a soul, we have a desire to do more, to add value to change the world.
We will talk about life, we will talk about design, we will talk about good and bad, we will learn together and we do this for all of you out there that have a passion for design.
Find the idea within you, believe in it, have passion for it and you will make it happen.