Decorex International 2016 Review

I've just returned from Decorex International and I'm feeling inspired. To help capture a few highlights from the day, I enlisted the help of professional videographer Lukas from Medialook Videography.
Having just finished a project with Sophie Paterson, he has become quite the industry expert these days. Here are some of my personal highlights from the show:
DECOREX ENTRANCE – The Heritage of Chair Making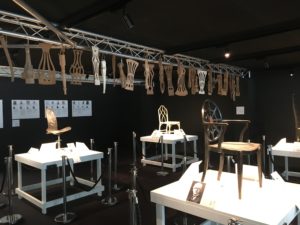 Industry favourite Tim Gosling treated us with a wonderful opening exhibition this year connecting the dots between British craftsmanship and the worlds of architecture and interior design. A perfect showcase of British creativity and a refreshing reminder for all in attendance of just how remarkable our heritage in these fields really is.
STAND E21 – Eichholtz BV
Established Dutch brand Eichholtz BV is a recent addition to the roster at Decorex but now regularly exhibits at the show in addition to their stands at Maison Objet and Salone Del Mobile. We caught up with Frisso on the stand who talked us through the brand and showcased a few of their new collection pieces.
STAND E21 – Justin Van Breda London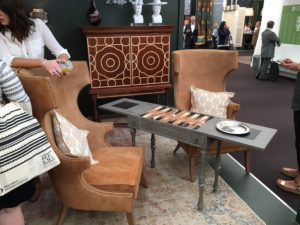 A familiar face on the London scene, we stopped by Justin Van Breda's stand to take a closer look at this lovely monogrammed backgammon set. New for this season, we felt this was a versatile statement piece with superb finishing detail. Let's here a little from Justin about the inspiration behind the design:
STAND G28 – Emotional Brands


This year saw 12 exhibitors at Decorex over from the Portuguese marketplace. Well-known names Brabbu and Boco Do Lobo have blazed a trail for the Portuguese in the UK in recent years. Catching our eye this year was Emotional Brands, an umbrella group of lighting, furniture and upholstery ranges, who were exhibiting at Decorex for the first time this year.
STAND H39 – The Sofa & Chair Company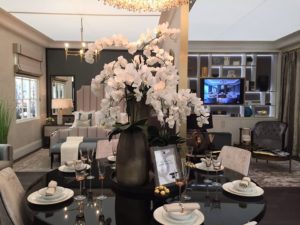 The Sofa & Chair Company has recently moved to a ginormous new showroom space with 120 rooms of interior inspiration. An established name for high quality upholstery they surprised the industry with their first ever exhibition appearance at Decorex this year and they certainly looked the part. Stand H39 was extremely busy throughout the day and featured some lovely items from their new collection.
STAND G35 – West One Bathrooms

It was a pleasure to see West One Bathrooms exhibit this year. Well known in the industry for their timeless style, quality products and excellent service we caught up with General Manager Duncan Waters on the stand.
These are just a few of our favourites from the show but if you haven't yet found the time to attend yourself there is still time before the event closes on Wednesday 21st September.
If you do pay a visit, be sure to tip your favourite stands by leaving a comment below.